---
OMAXON OM+ Remote Control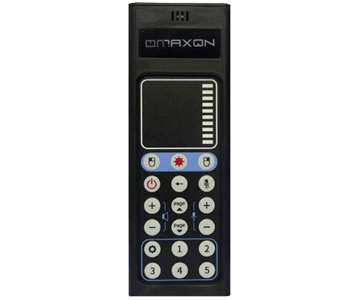 The OM+ Remote Control Solution
The OMAXON OM+ can remotely control projectors, Touch Panels, TV sets, set-top boxes, Computers and other infrared remote control devices. The OMAXON OM+ Remote Control has LCD display that full display the work information, including: signal strength, power, volume, working channel, and frequency mode. At the same time, the OM+ is charged with a MICRO USB.
OM+ is a wireless microphone transmission system that can be applied to high-end audio-visual equipment, multimedia classrooms, wireless conferences, etc. The OMAXON module works in the 2.4 G+ Global License-Free ISM Green Band. The sample rate is 32K /16bit, which meets the normal transmission requirements of human voice. In addition, the special radio frequency technology and data coding means make it have the advantages of low noise, no cross-talk, stable communication and long transmission distance. The OM+ features a laser pointer function, a wireless mouse function, and an infrared remote control function.
---
OMAXON OM+ Remote Control Highlights




Easy to Use
Outstanding user interface makes it easy to get started.
Control Function
Can be a Remote Control for Projector, TV, Computer, STB etc.
Long Transmission
Stable transmission of audio data over 30 Meters
Air-mouse Function
Comes with a touch pad, Z axis scroll and mouse keys
---
Featuring The OMAXON OM+ Remote Control
A portable Remote Control that includes controlling everything in your institution
Scaleability
Instantly connect your devices to the OM+ Remote Control
PPT Page up/down function
PPT flip module support hot-swap and page up-down function
Power Consumption
produced according to RoHS standard,passed FCC/CE test
Volume Adjustment
Easily adjust the computer, microphone and devices volume
Air Mouse
has a touch pad, Z axis scroll, mouse left and right keys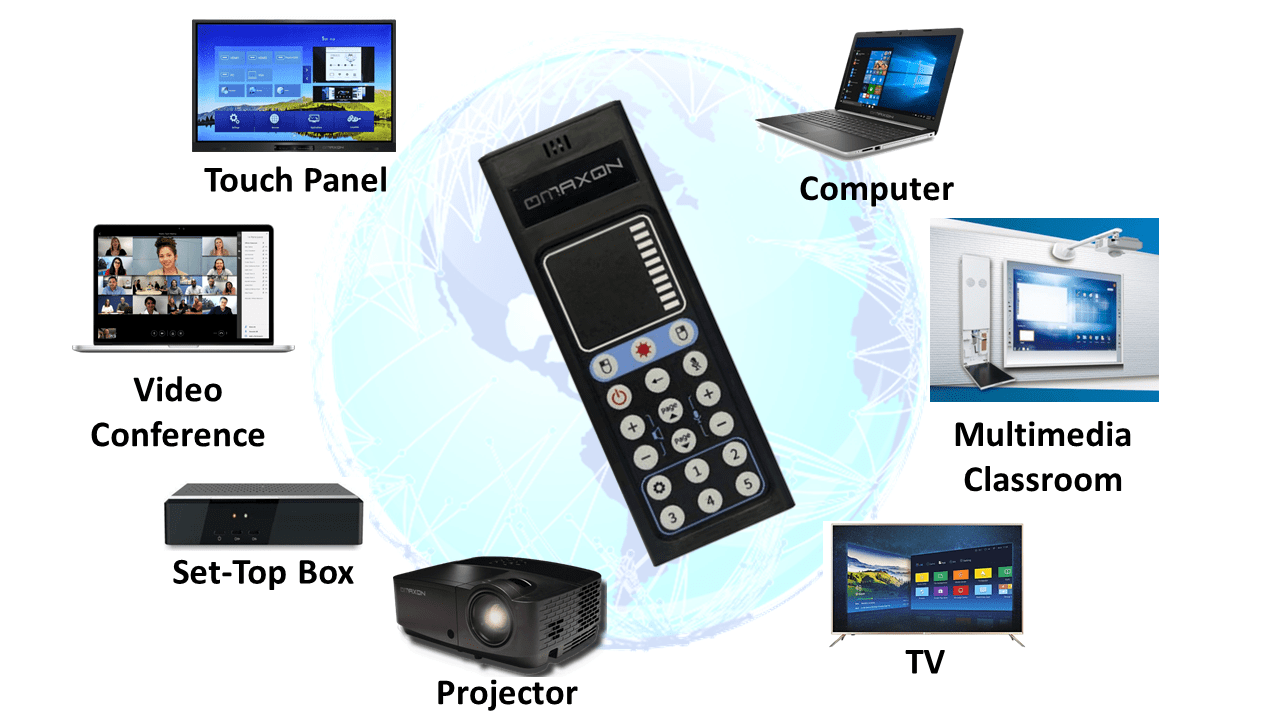 The OMAXON OM+ Remote Control is ideal for technology devices.
---
24/7 Support
OMAXON OM+ Remote Control provides an outstanding global solution approach to its clients that are interested in controlling the new technology globalization.